Bought these on a recent trip to the United Kingdom.

Mario Kart DS Character Stylus

Also saw Peach, Yoshi, Donkey but this one is nice.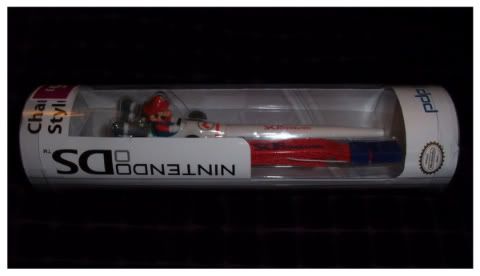 Super Mario Bros Keychain Collection
A series of 6 produced in 2009 by Goldie Marketing (Australia). Strangely, this series has not been featured on their website. Still missing Toad and Yoshi.
New Super Mario Bros Wii Limited Edition Gift Card
This limited edition gift card was launched in conjunction with the NSMBW by GAME.co.uk.